This section offers a brief overview of some terms associated with social media and digital technologies that are commonly used today, as well as UAL provided tools and projects. Definitions are from JISC, Wikipedia, NFER Futurelab and more. Currently the Glossary is a work in progress.
ALTO (Arts Learning and Teaching Online)   ALTO is a project funded by HEFCE to develop the capacity of the UAL to participate in the rapidly developing open educational community (OER) movement. The aim is for ALTO to become a permanent part of the UAL learning and teaching culture and infrastructure.
The online tools and websites that compose the ALTO infrastructure will shortly be going live and will be available at this web address: http://alto.arts.ac.uk/
Apps (application software)
Augmented reality
Blog   A (weblog) blog is an online reflective journal where other internet users can post comments. However, when integrated into an institutional VLE, access can be restricted. Blogs are regularly used for commentary or for personal reflection. myblog.arts.ac.uk/
Chat   Software that supports synchronous communication which is usually, but not exclusively, text based.
Cloud computing
Cross platform   Applications described as cross-platform are available on different formats, eg a PlayStation and a PC.
Crowd sourcing
CLTAD   CLTAD provides professional development and support to University of the Arts London staff in learning and teaching, develops and assists the implementation of technology to support learning, undertakes and supports pedagogic research, and contributes to the strategic development of learning and teaching across the institution.   http://www.arts.ac.uk/cltad/
Creative Commons   Creative Commons develops, supports, and stewards legal and technical infrastructure that maximizes digital creativity, sharing, and innovation. http://creativecommons.org/
Data
Database
Data centre
Design for Learning    'Design for learning is… the process by which teachers – and others involved in the support of learning – arrive at a plan or structure or design for a learning situation.' Beetham & Sharpe (2007)
DIAL   UAL's Digital Integration into Arts Learning (DIAL) project, partially funded by JISC, is a two year project July 2011 t0 2013.  It aims to improve graduate employability and develop confidence and capability in the adoption and integration of digitally enhanced learning for staff and students.  http://dial.myblog.arts.ac.uk/about-dial/
Digital Life programme at UAL
Digital repositories
Dynamic content   Content on a website that changes as necessary, such as animations, video and audio.
Doodle   Software supporting the process of scheduling events, whether they're board or team meetings, dinners with friends, reunions, weekend trips, or anything else. http://www.doodle.com/about/about.html
E-assessment   Technology can support nearly every aspect of assessment in one way or another, from the administration of individual tests and assignments to the management of assessment across a faculty or institution; from automatically marked on-screen tests to tools to support human marking and feedback.   http://www.jisc.ac.uk/whatwedo/topics/assessment
http://www.arts.ac.uk/assessment/onlinemarking/index.html
E-learning    Learning facilitated and supported through the use of Information and Communications Technologies (ICT). Typically used to describe media such as Internet, Intranet, wireless and mobile learning, audio and video, satellite broadcast, interactive TV. Some include Knowledge Management as a form of e-learning.
E-Portfolio   A body of digital evidence assembled and managed by a learner to demonstrate abilities and achievements and/or to reflect on experiences and plan for the future. A range of tools and systems may be available to support the processes involved.
Facebook
Folksonomy   A practice of collaborative categorisation using freely chosen keywords to label content (eg web pages, images). The labels are commonly known as tags and the labelling process is called tagging.
Database
Google
Google generation   The term relates to young people born or brought up in the Internet age, and generally supposes that this group are the most adept at using digital technologies.  This is a contested claim, with much research indicating that these young people are not, in fact, well equipped to critically interrogate and analyse the information they find on the web.  Hence the need to support digital literacy across all generations.
Google glasses
Google hangout
GPS   A satellite-based navigation system used for determining the precise location of a receiving device and providing a highly accurate time reference almost anywhere on Earth.
Green computing
Grid computing
HTML   HTML is a language for describing web pages.
HTML stands for Hyper Text Markup Language
HTML is a markup language
A markup language is a set of markup tags
The tags describes document content
HTML documents contain HTML tags and plain text
HTML documents are also called web pages
Hypertext   A system of 'live' documents where a text file contains references to other documents that can be followed, thus linking documents to other related materials. The best known example is HTML.
ICT
IT
JISC   Agency championing the use of digital technology to ensure the UK remains world-class in research, teaching and learning. http://www.jisc.ac.uk/practice
Lynda.com   When you visit the lynda.com site for the first time you will need to register to create a personal profile. This resource must be accessed by using your UAL username and password via this link: http://lynda.arts.ac.uk so that a record can be kept for you of all the videos and materials you access on lynda.com. Once you have used the registration instructions to set up your personal profile you can log in to use lynda.com at http://lynda.arts.ac.uk   https://idp.arts.ac.uk/idp/Authn/UserPassword
Meaningful computing
Middleware
MOOC (massive open online course)  There are an increasing number of MOOCs available, although there is not a single definition of a MOOC.  One type is presented in the following video: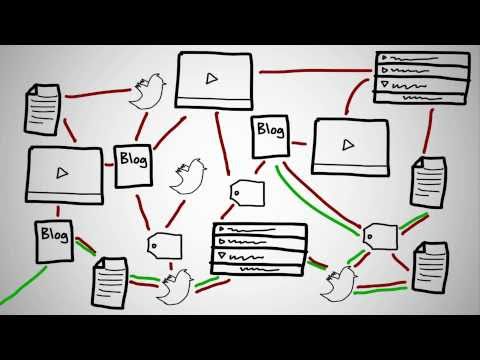 Two features seem key:
Open access. MOOC participants don't need to be a registered student in a school to "take" a MOOC, and aren't required to pay a fee.
Scalability. Many traditional courses depend upon a small ratio of students to teacher, but the "massive" in MOOC suggests that the course is designed to support an indefinite number of participants.
Examples of MOOCs include: Coursera, edX, and Khan Academy.
University of Edinburgh blog about their experience of MOOCs
Moodle   The learning management system, Moodle, is one component of the Virtual Learning Environment (VLE) implemented at the University of the Arts London. The VLE provides a set of tools that allows lecturers to create and deliver course content and assessments, and communicate via the internet. Moodle is a web based resource that provides a platform to support and augment online learning and teaching through the delivery of content, scheduling of activities, communicating with students and monitoring student progress. Moodle is integrated with other university systems and access is restricted to members of the university.   http://cltad-web.arts.ac.uk/lifeafterblackboard/
Multimodal   Multiple access to data or ways of interacting with a computer.
Network
NFC (near field communication)
Ning
OAT (online assessment tool)  The Online Assessment Tool (OAT) has recently been custom developed in UAL for UAL. It has already been used successfully to provide grading and feedback to approximately 5500 students in 2012. http://www.arts.ac.uk/assessment/onlinemarking/index.html

Online tools
Open access
Open agenda
Open educational resources   www.jisc.ac.uk/oer
Open source   Any software distributed under a licence that allows users to change or share the software source code (also known as FLOSS).
Open standards
OTTeR   http://otterbeta.notlong.com/
Personalisation
Personal learning environment  (PLEs) are environments where the learner can access and share a range of tools and services in an integrated way for supporting their own needs. These environments have evolved from the VLE and MLE developments of the past as well as building upon new tools e.g. social software. Together they offer greater opportunities for personalization. PLEs may include: social software, integrated tools and user modelled services. The learning theories used to support PLEs tend to be a blend of associative, cognitive and situative learning theories.   http://www.jisc.ac.uk/whatwedo/programmes/elearning/tele/definitions.aspx
Pervasive media
Pintrest
Podcasts   A recording, for example of the content of a lecture, made available for download from a website or VLE by syndication – a process of making content available to other sites by means of RSS feeds.
Portal   A single website that combines a range of tools and sources of information to provide more efficient access to essential content and services.
Process Arts   A UAL developed open educational environment for sharing day-to-day arts practice and research. It currently provides a new 'open learning' space to the university that straddles the institution/educational (formal learning) environment and the social (informal learning) environment. It creates an 'experimental' space for open educational practitioners to develop and define a new language for open edu-social practice without conforming or being influenced by pre-existing academic structures and processes. http://process.arts.ac.uk/
Proprietary software
RFID (radio frequency identificaiton)
RSS feed   A method of electronically aggregating and distributing updated content on designated websites to subscribers.
Search engine
Semantic web
Simulation   The technique of representing the real world by a computer program that imitates a physical process or object by causing a computer to respond mathematically to data and changing conditions as though it were the process or object itself. Also see virtual reality.
Skype
Social bookmarking   A way of storing, classifying, sharing and searching links through the practice of folksonomy techniques on the internet. In a social bookmarking system (eg del.icio.us), users store lists of internet resources that they find useful, and other people with similar interests can view the links by category, tags, or randomly.
Social media
Social networking   In social networking communities (eg Facebook), an initial set of founders sends out messages inviting members of their own personal networks to join the site. New members repeat the process, growing the total number of members and links in the network.
Social search   A type of search engine that determines the relevance of search results by considering the interactions or contributions of users. Example forms of user input include social bookmarking or direct interaction with the search results such as promoting or demoting results the user feels are more or less relevant to their query.
Social software   A range of software tools which allow users to interact and share data with other users via the Web.  web2.0-Guidelines
Software
Streaming   With streaming audio or video, a web user does not have to wait to download a large file before watching or listening to it; instead, the media is sent in a continuous stream and is played as it arrives. The user needs a player to uncompress the data; this can be either an integral part of a browser or downloaded from the software maker's website.
Survey Monkey
Tag   A keyword or label associated with or assigned to a piece of information (eg image, article, video clip). Tags are usually chosen informally and personally by the author/creator of the item.
Tag cloud   A visual depiction of content tags used on a website, generally displayed alphabetically, with more frequently used tags often depicted in a larger font. Selecting a single tag within a tag cloud will generally lead to a collection of items that are associated with that tag.
Tangible computing
Twitter
Ubiquitous computing   In which computing technology is so embedded in the world that it 'disappears'; the underlying framework, embedded systems, networks and displays which are invisible and everywhere, allowing us to 'plug-and-play' devices and tools.
URL   A standardised format for giving a pointer to information available from gopher, world wide web and other servers.
Video-conferencing
Vimeo
Virtual reality   A field of computer research in which the computer creates a simulation of a sensory-immersing 3D environment that interactively responds to and is controlled by the behaviour of the user.
VLE (virtual learning environment)   A VLE provides a set of tools that allows lecturers to create and deliver course content and assessments, and communicate via the internet. An online system comprising a range of tools to support learning and the management of learning. VLEs, for example, provide online access to learning resources and support peer-to-peer and learner-to-tutor communication.
Walled garden   An application that prevents users from accessing sites or content that is unsuitable or not needed, eg protects children from pornography.
Wearable computing   In which users carry or wear powerful, context-aware devices that aim to do the right thing for the user, at the right time and in the right place.
Web 2.0   Online collaborative tools and services – for example, media-sharing sites such as YouTube, social networking sites such as Facebook, collaborative publishing tools such as wikis and blogs, and social bookmarking tools such as del.icio.us.  web2.0- ual staff Considerations   http://www.jisc.ac.uk/news/stories/2007/08/podcast07lawriephippsdavidwhite.aspx
Web 3.0
W3C
Web browser   A program that provides a way to look at and interact with websites. Popular web browsers include Microsoft's Internet Explorer and Mozilla Firefox.
Wi-Fi   A term for wireless local area networks which enable computers and mobile devices to connect to the internet in a given location.
Wiki   A series of web pages which users can add to or edit via any internet browser. Wikis used for collaborative activities can be password protected.
Wireless   A term generally used in relation to mobile IT equipment; any form of data transfer in which electromagnetic waves – rather than some form of wire – carry the signal over part or all of the communication path.
WordPress   http://wordpress.org
Workflow   A portfolio system which allows you to create custom web pages, and gives you complete control over page sharing. Workflow is ideal for documenting your projects, collaborating, or sharing work in progress privately with friends or a tutor. http://workflow.arts.ac.uk/
You Tube
3D manufacturing
'While you wait you can read my column (blog). It'll make minutes fly like hours.' DeWitt, A. (1950) All About Eve